Our lamb primal cuts are the finest available , and we deliver to butchers, wholesalers and food service customers alike. Call us today on
+61 2 9642 2254.
Our Australian lamb easily adds a splash of sunshine to your everyday menu.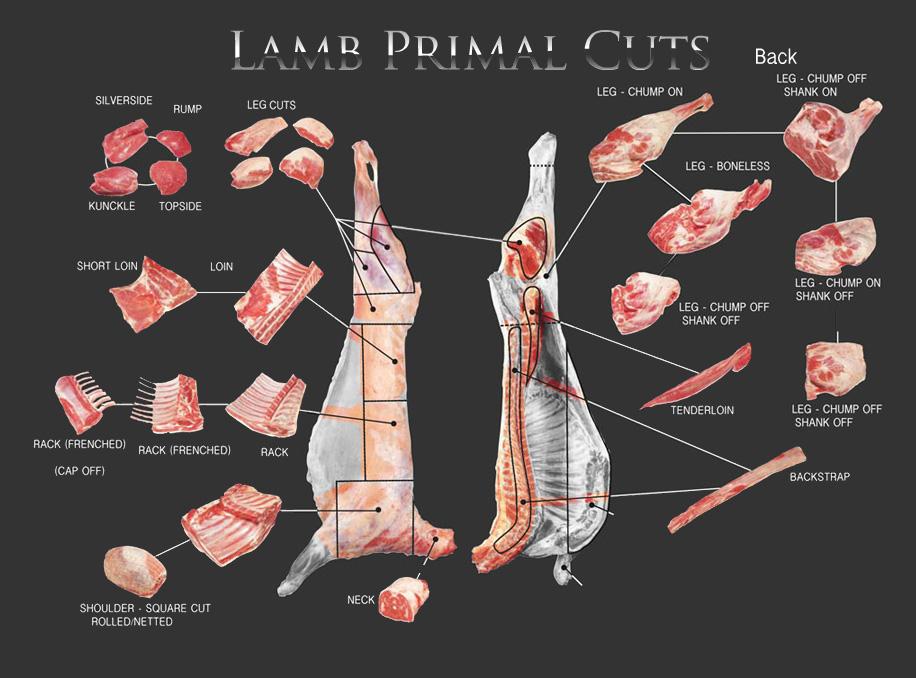 You can feel good about your choice, because our Australian lamb is packed with protein and nutrients. It's truly the best nature has to offer.
Delicious and mild-tasting

Free of artificial additives

Free-range/naturally fed

Naturally lean and tender

Trimmed of excess fat and bone

Vacuum-packed for freshness
Our lamb primal cuts include shoulder, rack, shortloin, leg, ribs and much more. Don't hesitate to call us if you want an unusual cut or have a special request.